This is the category for all things Mojeek Focus, the tool which lets you Search The Web You Want.
Old message
This is the Focus Testing category, used to discuss all things Mojeek Focus; you have been invited here because we want to involve you in this new development as early as possible, helping us to shape it into something that other people using Mojeek to search will find useful.
Mojeek Focus is a new tool which allows you to define and control your own search engines.
Further information on this can be found on this page.
Firefox and other Gecko browser instructions
To enable Mojeek Focus you will need the cookie:
FFID with value 34B7DA76 and path /
It's important to note here that this cookie will possibly expire depending upon your browser setup, so be mindful of this and possibly change this column if needed.
Chromium instructions
Go to mojeek.com and then right click, developer tools > inspect
Then to Application
On Application you head to Cookies and click on the web address (mojeek)
Name and Value are the main things to change and the image above shows this, but also if you want to keep the cookie around you double click the Exp… and put something ludicrously far in the future like 2090-12-01 or similar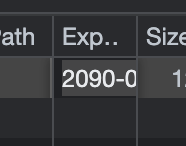 If you have any issues with accessing this then please let me know and I'll do my best to help you out.
Once enabled, you will be able to access the Dashboard at: Mojeek Focus dashboard. At the start it should look something like this:
The Focus UI setting on the right-hand side allows you to hide or unhide the Focus UI elements, which will show in the search bar, as pulldown menu on the SERPs page (between Web and Images), and as a lightbulb icon next to results.
Once this is all set up, you can go ahead and create a search engine; to do so you name the engine and then select sites that you do, or do not, want to search. Once you've set up an engine you can also add or remove search results from the Search Engine Results Page, using the lightbulb icons which appear next to results: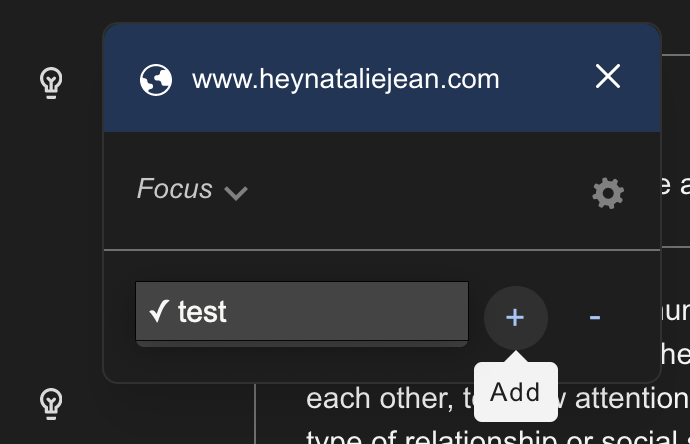 This should be enough to allow you to try it out.
We will raise some open questions in this community Group, inviting your feedback. But please add any feedback you have in here by contributing to existing sub-topics, or creating new ones, which this Group can all read. If you need too, or prefer, you can contact me by direct message. Until we indicate otherwise, we would prefer if you did not refer any details about Mojeek Focus in the public parts of this community and wider.