Related to an earlier discussion:
An update to Mojeek Focus, pushed today, now allows you to choose if you have clustering active; in case you're reading this and don't want to delve into the linked post above, clustering affects how many results you see per site, be default there is No clustering and so you just see as many results per site as are relevant. This is different from the regular Mojeek web search, which will show 1 result per site.
To try this out, just scroll down to the bottom of your Focus Dashboard and you'll see this new option under Search bar.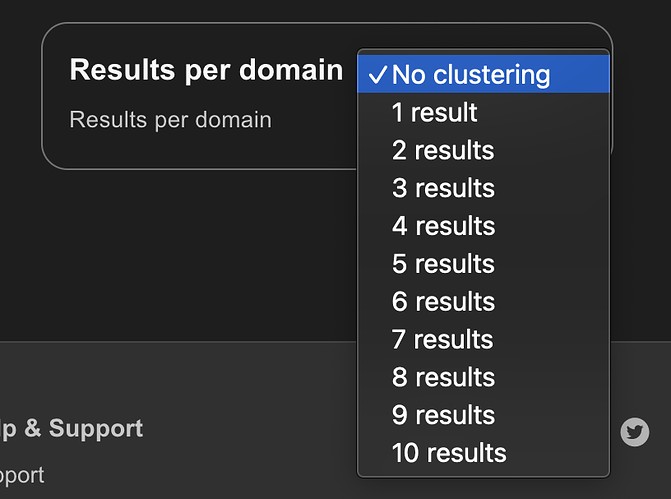 As with everything like this, please let us know how you find it, either here, via the Contact Page, or aloe at mojeek dot com.