I noticed something that may have already been mentioned. Perhaps this occurs only on my device, but I doubt it since I tried on 2 browsers.
On mobile, in portrait mode, the URL, page size, and crawl date do not wrap around.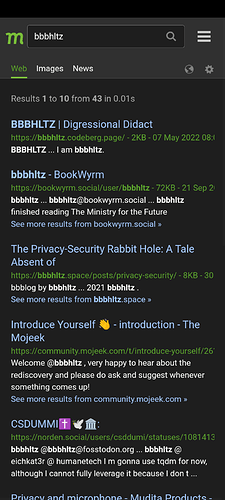 In landscape, that line does wrap.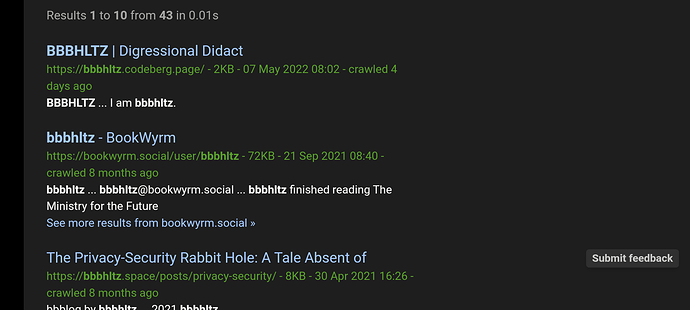 Also, dark mode is looking slicker and even though I didn't ask, MojeekBot finally found my blog and put it at the top. Nice.