Hey @all, I'm not going to give out too much detail about exactly what it is targeted so as to not bias assessments of it, but there is a new algorithm up on the Evaluation Page - Algorithm Evaluation which is testing a slightly-more semantic approach when this is likely to be beneficial.
For anyone not aware of this tool, it presents results for a new testing algorithm up against the current one for a given query, allowing you to vote on which set of results is better.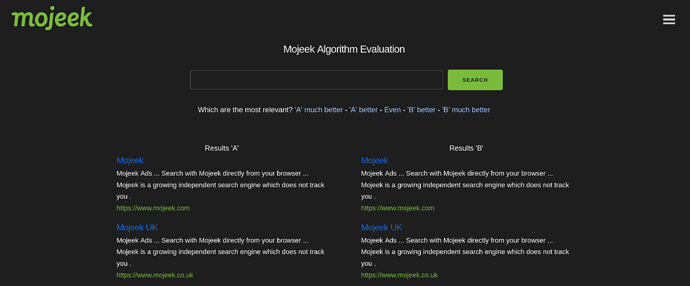 This change is something we're very keen to get tested. Often results will be very similar, but you can mark those as "Even". If you thinks one is much better then please mark it as such. What we really need to know is does it make any or many searches worse, or is this change mostly better.