Since the beginning of July, Twitter has required users to log in to see profiles. For example, it is no longer possible to see the local weather tweets.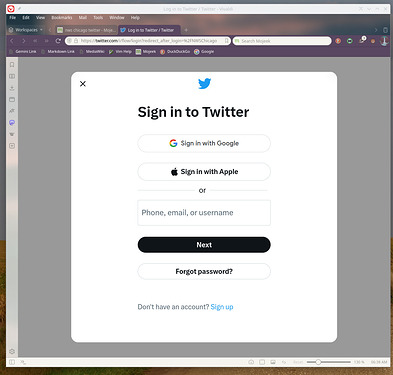 My question is, how has this impacted Mojeek's web crawler? And, if there is a problem then are there any options to restore access or performance?
It seems that, like Facebook and TikTok, Twitter has now cut off a massive part of the Internet from public view: creating another proprietary silo and further fracturing the open Web.